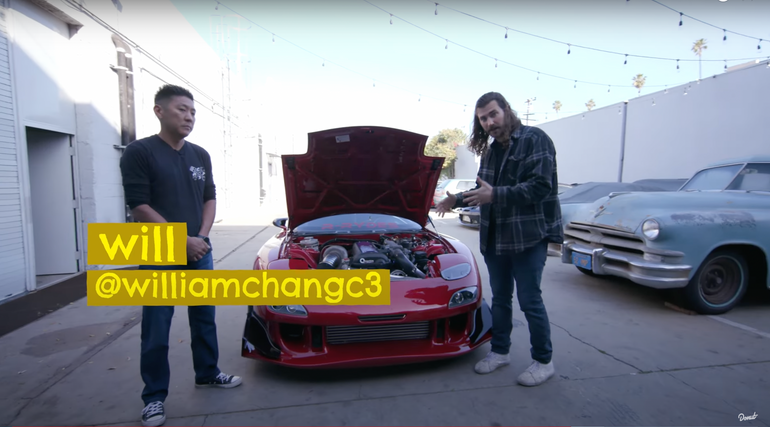 I know we really haven't covered our FD RX-7 in detail much, but we were fortunate to be featured on
Donut Media
's YouTube Channel regarding Engine Swaps.
You'll see our 1JZ swapped FD RX-7 on the video rated as a Tier 4 "SEMA swap" as in swaps that you'll usually see featured on a SEMA builds, or reserved for the "CRAZIEST" custom swaps out there. These types of swaps require many hours of R&D, most parts to be custom "one off" parts and TONS OF DOUGH!!
This project started over FOUR years ago. A laundry list of custom fabricated parts went into this build such as a custom tubular subframe, transmission mounts, diff mounts, radiator, intercooler, oil cooler and more. Stay tuned for some full features on the "7" as we call it, in the near future. Until then, enjoy the teaser and the lovely sounds of the 1JZ swap as we did a quick pull for the Donut Media Video.